FEATURED PRODUCTS
HELO Plus - Strawberry Ice
$24.99 USD
MELO Plus Melatonin Diffuser - Heaven
$24.99 USD
HELO Plus Caffeine Diffuser - Pink Slush
$24.99 USD
MELO Plus Melatonin Diffuser - Blue Cloud
$24.99 USD
HELO Plus Caffeine Diffuser - Baja Berry
$24.99 USD
HELO Plus - Caramel Coffee
$24.99 USD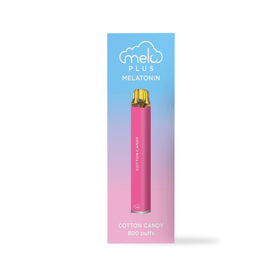 MELO Plus Melatonin Diffuser - Cotton Candy
$24.99 USD
HELO Plus Caffeine Diffuser - Banana Ice
$24.99 USD
HELO Plus Caffeine Diffuser - Tropic Slush
$24.99 USD
MELO Plus Melatonin Diffuser - Gummy Bear
$24.99 USD
MELO Plus Melatonin Diffuser - Cosmic Berry
$24.99 USD
HELO Plus Caffeine Diffuser - Aloe Grape
$24.99 USD
MELO Plus Melatonin Diffuser - Orange Dreamsicle
$24.99 USD
Available Now on Gopuff
MELO Labs is excited to announce a partnership with Gopuff. Gopuff and MELO Labs will be offering the following collections. Our MELO Plus and HELO Plus collections can be found directly on the link below on Gopuff's website.
What is GoPuff?
GoPuff is an on-demand delivery service for food and consumer goods, offering convenience and efficiency to customers. With delivery times as fast as 30 minutes, GoPuff ensures that customers receive their orders quickly. Available in most major cities, GoPuff has become a trusted source for seamless delivery of everyday essentials right to customers' doors.
SHOP NOW
How to Buy?
1. Download the Gopuff App on the App Store or Android Store
2. Search "HELO Plus" or "MELO Plus" in the App or online.
3. Add to Cart & Checkout
4. Get MELO or HELO Delivered within 1 hour!
DOWNLOAD